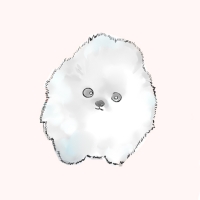 Preservation of Yamashita Shingo 山下清悟
last updated: 2022/05/22


todo:
1. fix archive links 2008 11/24 12/03 *2009 1/22 6/01 6/22
2. reorder twitpic page
3.finish movies page


If you have anything to add please email me.
Paid content like his books will not be posted here.




Archive

diary & oekaki board
twitter & twitpic
movie


Websites

twitter pinterest youtube



books

沓名塾 (沓名健一・山下清悟) 新しい作画

新訂新しい作画

SHINGO YAMASHITA COMPOSITE WORKS
山下清悟演出集 再販



other

襯衣[b-2]「Farewell twins」

Wiki

作画@wiki
Moegirlpedia
Anime News Network



Interviews

作画の時間、演出の時間、絶望の時間――山下清悟・平川哲生の対談 2010/10/16

『僕らのアニメ業界総括』山下清悟×室井康雄 2015/03/29

动画原画师山下清悟专访 2016 09/26-10/19

第2回Yoaniデジタル作画アカデミーその1 その2 その3 2016/12/02

Liberty City Anime Con Hosts Shingo Yamashita Mirror 2018/08/17-19?

EXCLUSIVE INTERVIEW WITH SHINGO YAMASHITA: THE EVOLUTION OF ANIME'S DIGITAL ANIMATION PIONEER 2018/09/03

Shingo Yamashita, the animator behind the Naruto vs. Pain scene in Shippuden! 2019/08/16

POKEMON TWILIGHT WINGS INTERVIEW: SERIES DIRECTOR SHINGO YAMASHITA & ASSISTANT YOH WATANABE 2020/09/26

Meet the Director and Assistant Director behind Pokémon: Twilight Wings 2020/11/20

アニメーター/監督 山下 清悟、raytrektab 8インチに出会う 2021/02/23?